Be Loved, Beloved
Romans 9:25
Truth be told..
It's nearing sunset and gosh, I love this time in Sydney.
I'm sitting at my desk on a faded violet cactus silk cushion I found in Morocco, allowing the sun to share what it has left for the day and I can't help but sit and wonder...
How do people write these things so easily? Is it just me?
-
I have spent almost two full days typing (and backspacing ) what I thought you might appreciate reading.
1. This business started on my living room floor and each year we travel to India to cut, design and create.
(True)
or
2. I never dreamt of being a jewellery designer
(Also True*)
*I was quite certain I'd become a teacher but there were also days when I would get a did-not-burn result with my easy-bake-oven and in those moments, I was on my way to becoming a luxurious chef
I think you know the type - the easy-to-answer-interview questions that merely scratch the surface but retreat with further probing.

So, as I continued to write my list out, I was reminded of a few words I had read some three months ago.

I had just taken a personality test (and found out that I am a campaigner) and at the bottom of the profile page, lovingly written in script were these words:

It doesn't interest me what you do for a living. I want to know what you ache for, and if you dare to dream of meeting your heart's longing
It doesn't interest me who you know or how you came to be here. I want to know if you will stand in the centre of the fire with me

It doesn't interest me where or what or with whom you have studied. I want to know what sustains you, from the inside, when all else falls away.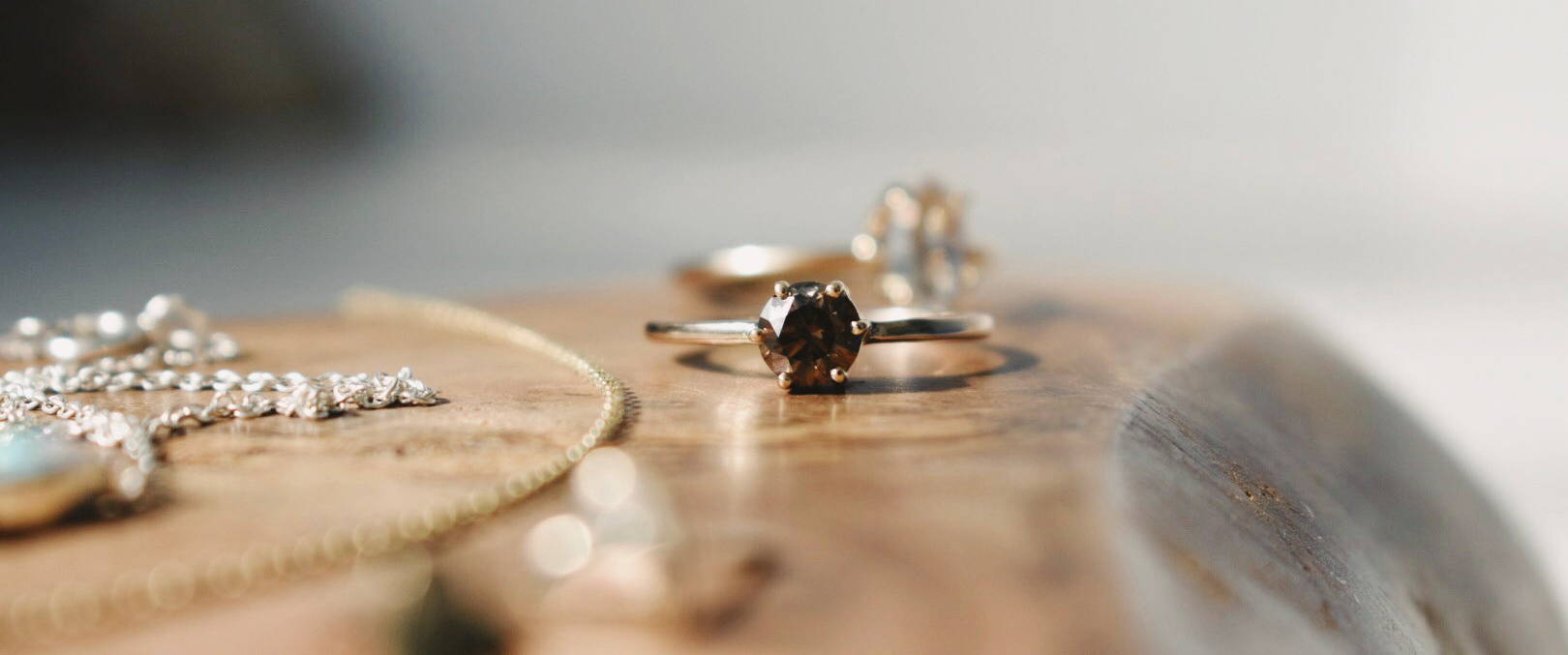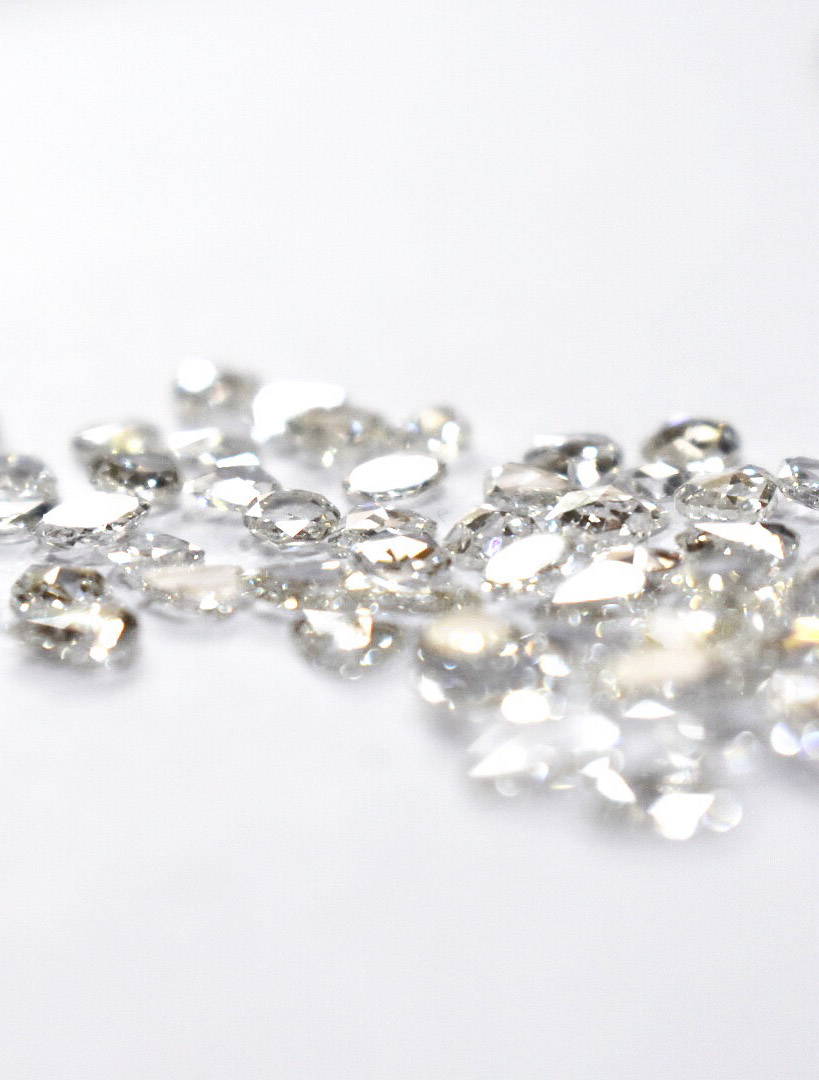 Kaitlin James is a God-breathed dream that out of fear of failure, I pushed away.
Until now
My heart's longing is to serve, through art and the creative world, a community of incredible sons and daughters.
To use what God has so kindly placed on my heart to perhaps in someway help you walk in light
To be salty
and
To stay salty
To use a piece of jewellery as a vessel
A tiny, golden carrier of faith, hope and love.
(The greatest of these is love)
1 Corinthians 13:13

We were never meant to do life alone


We work with a small, family-run business in Northern India that help us source stones, cut and polish them.
Always conducted over chai and infused with laughter, our 'business meetings' are held cross legged on the studio floor with the sweet sound of cars honking outside.
Inspected over and over, we depart with the most wonderful array of gemstones ready to be placed in the hands of our master goldsmiths.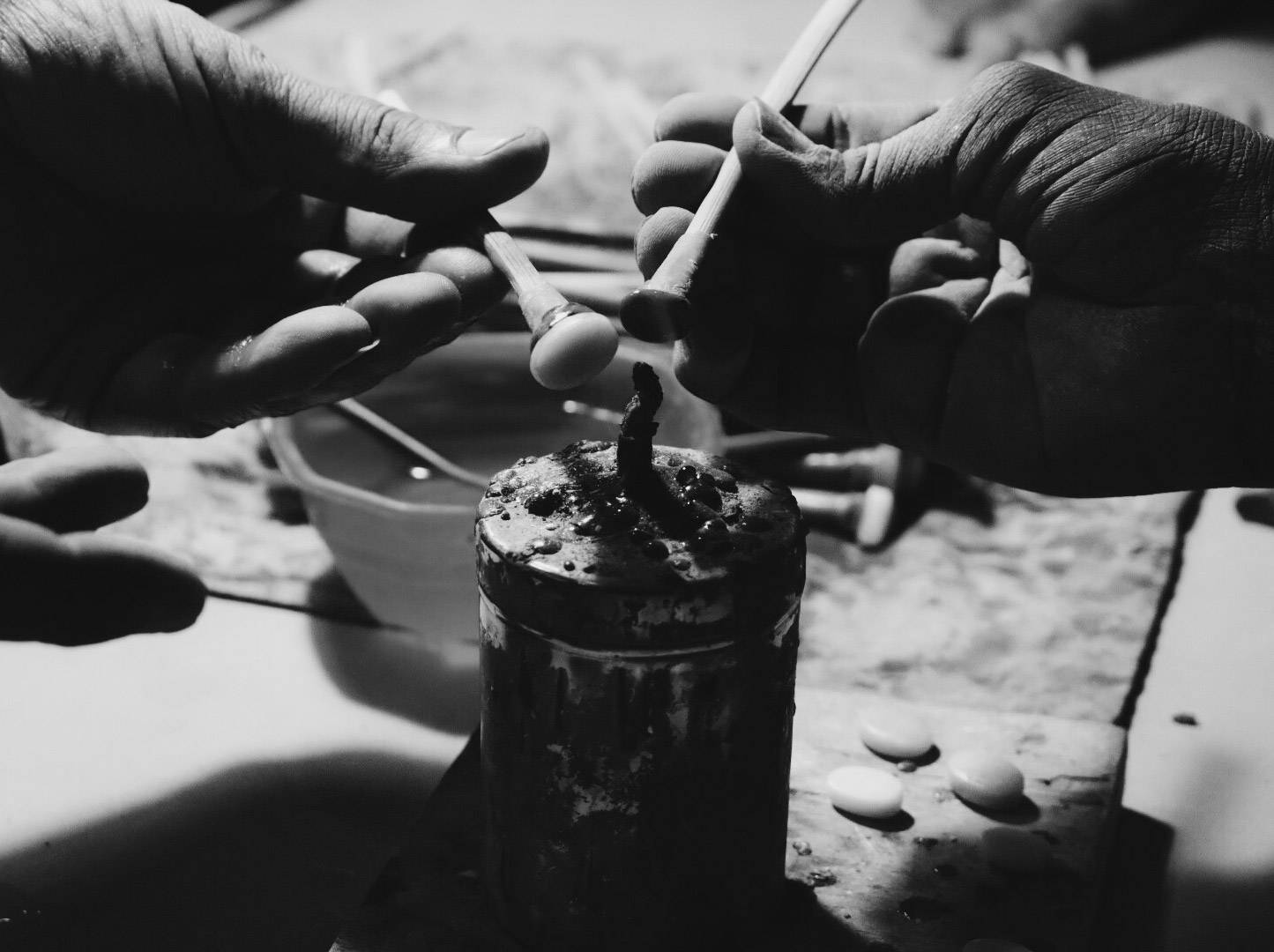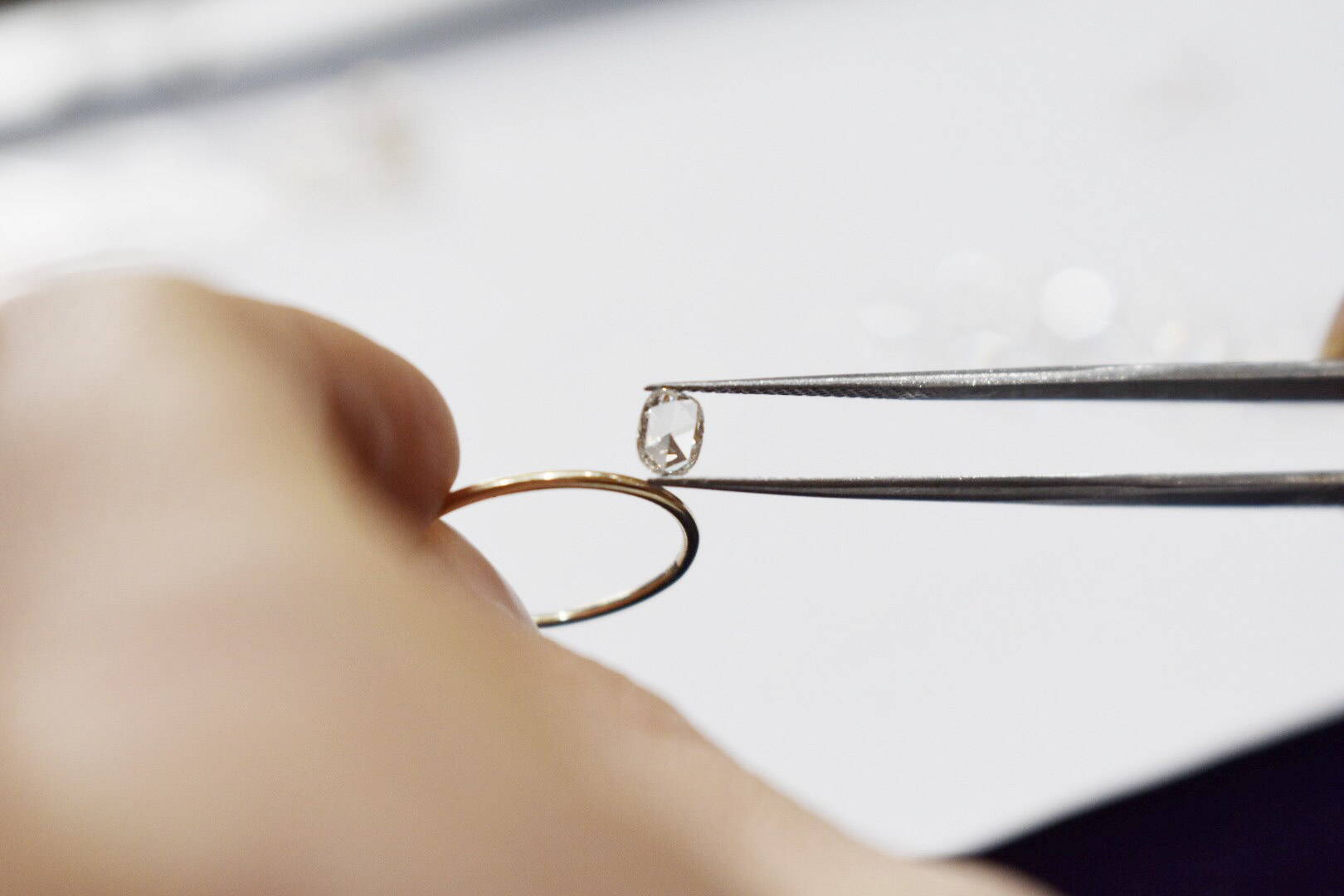 Let's take things slow

Kaitlin James operates with a lean-production model in mind, meaning we can create with clean conscience, focusing on quality over quantity.
This means that your jewellery is made to order
(and apart from selected collections, isn't readily available)
allowing you to own something unique, handcrafted and community-minded.

Lady Wisdom
When I actually was a student, the concept of forever being a student seemed odd to me.
Why would anyone actually choose to continue to 'study'?
There were so many more fun things I could think of
and certainly plenty of other things I would have rather spent money on.
However as I got older, I began to realise the most valuable thing we can 'buy' is wisdom
So to continue to understand the jewellery industry in all it's wonderful complexity (and to allow Kaitlin James to better serve you) I am going back to school to study with the GAA, moving us further toward our goal in becoming a fully certified ethical jewellery manufacturer.
Stayed tuned ~ Our story is really just beginning
K